Posted by iPod Touch | Posted in | Posted on Wednesday, February 27, 2008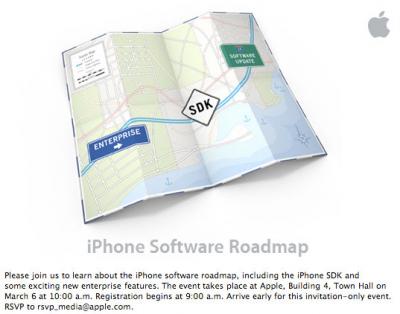 According to
Mac Rumors
, a reputable Apple News website, the iPod Touch SDK will be released on Thursday, March 6.
We are only 3 weeks away!
The iPod Touch SDK kit will allow developers to integrate Macromedia Flash into the iPod Touch. Games like line rider will be able to be played! Java would work too. We would no longer need to jailbreak iPod Touch firmware releases. Making Applications would be much easier.